VIDEO: Rose Hart - Gonna Be Alright (Atlantic Connection Remix)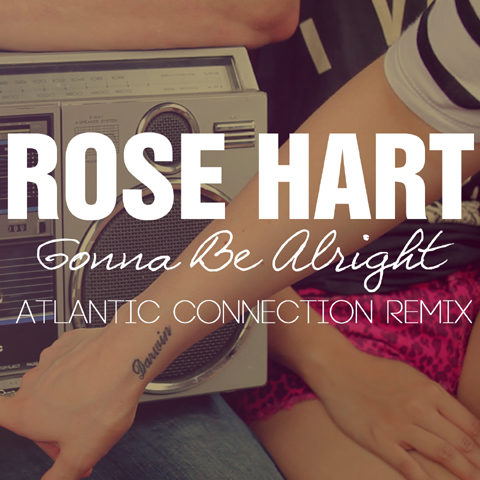 From the underground to your TV, Atlantic Connection's (Nathan Hayes) talent knows no bounds. Hayes and Rose Hart originally met through a collaboration between MTV and Extreme Music called Hype Music, when they both signed a few years ago. Hayes produced a series of remixes from Hype Music's early catalogue, and connected with Rose through her song "Put Your Hands Up". Fast forward a few months later, and MTV's O Music Awards invited them to both play at their LA awards ceremony -- the pair kept in touch.
Rose's management sent Hayes "Gonna Be Alright", and Hayes said it "immediately reminded me of that classic liquid funk drum and bass sound I used to love doing so much, so I went in." The pair decided to give the remix away for free to celebrate the launch of freshfuzion.com, and the remix has already received support from drum and bass legends like Bryan G at the annual Sun & Bass festival in Italy (happening now!).
The video and the remix pair perfectly to support Hayes' liquid funk remix, and we now have the overwhelming urge to put in some large hoop earrings, our hair up in a high ponytail, throw on some trainers and go dance...
Watch
Download